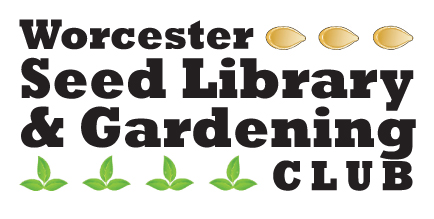 Next Meeting: Tuesday, March 14th at 6 pm at the library

The Seed Library at the Worcester Free Library is a new program aspiring to encourage the tradition of seed-saving, nurture locally adapted plant varieties and foster a community culture of sharing.
The Cornell Cooperative Master Gardener's Program generously donated close to 100 seed packets (2016 seeds) and are now available to the public. We also encourage patrons to donate seeds from their last year's garden. Envelopes are available at the Library with labels. Please fill out as much information about the plants that you think will be helpful to the next gardener.
The display at the Library offers seeds, gardening information and a list of gardening books that are available from the 4-County system for borrowing.
The Library will also host monthly meetings about gardening with Master Gardeners from the Cooperative and/or special speakers on a variety of topics. No experience is necessary.
Please sign up to our Seed Library and Gardening email list for announcements and upcoming events.
Send emails to : worcesterseedlibrary@gmail.com